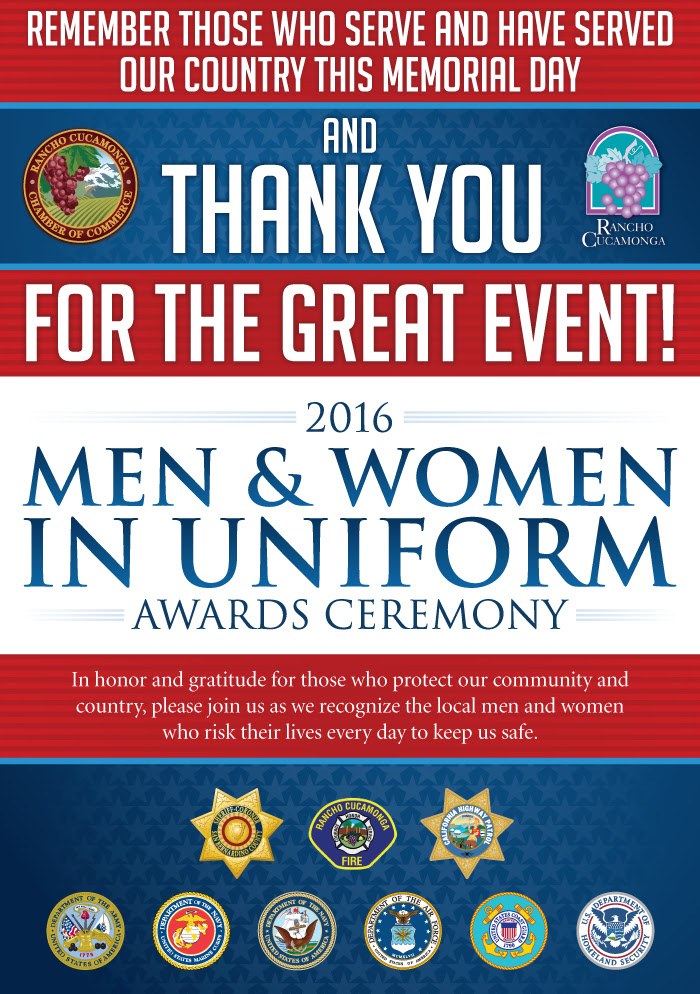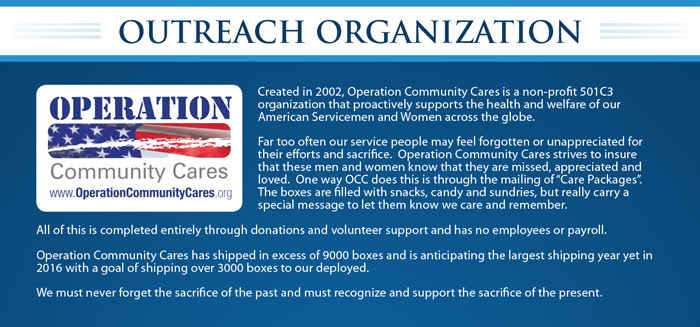 Operation Community Cares
Created in 2002, Operation Community Cares is a non-profit 501C3 organization that proactively supports the health and welfare of our American Servicemen and Women across the globe.
Far too often our service people may feel forgotten or unappreciated for their efforts and sacrifice. Operation Community Cares strives to insure that these men and women know that they are missed, appreciated and loved. One way OCC does this is through the mailing of "Care Packages". The boxes are filled with snacks, candy and sundries, but really carry a special message to let them know we care and remember.
All of this is completed entirely through donations and volunteer support and has no employees or payroll.
Operation Community Cares has shipped in excess of 9000 boxes and is anticipating the largest shipping year yet in 2016 with a goal of shipping over 3000 boxes to our deployed.
We must never forget the sacrifice of the past and must recognize and support the sacrifice of the present.