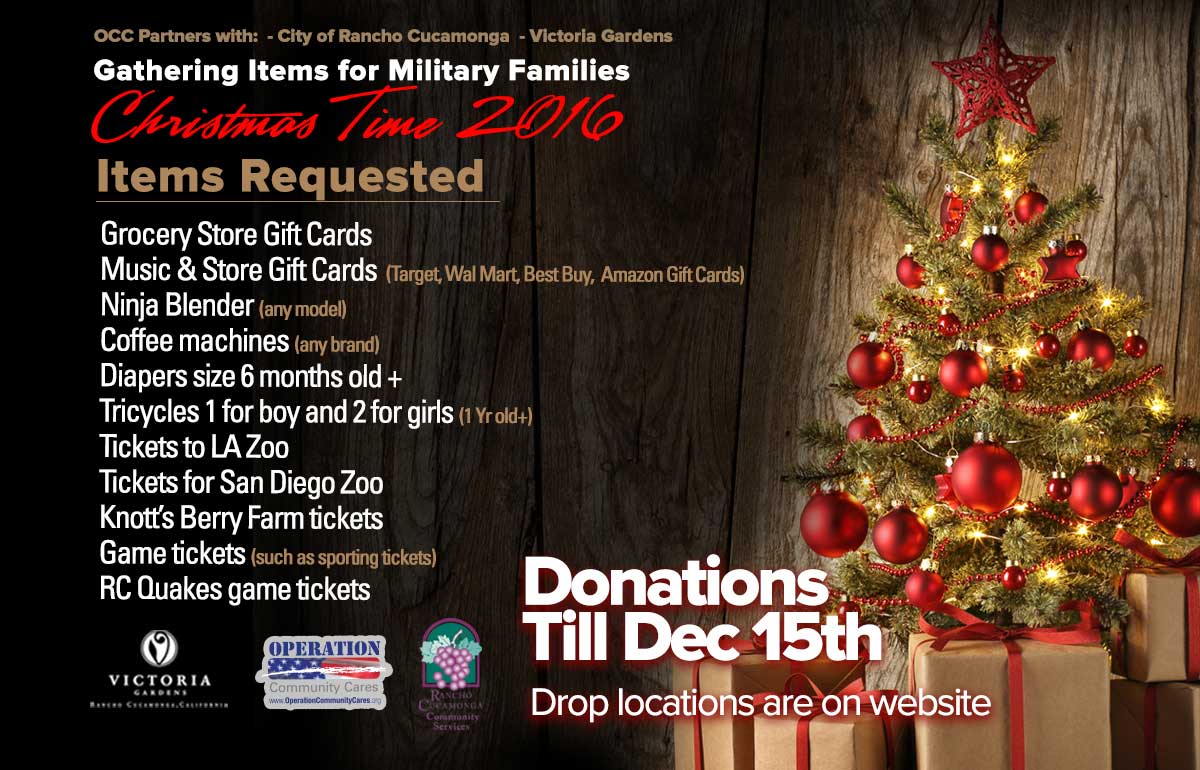 We will be partnering with Victoria Gardens and Good Day LA until DECEMBER 15TH to gather presents and requested items for military families of those who are deployed. If people buy these items they can bring them to any of our drop points below or the Victoria Gardens office.
Current drop points will be:
Ticor Ontario & Riverside, Realty World Allstars Alta Loma, Diamond Country Escrow Diamond Bar, Hartford Escrow Upland, Victoria Gardens office.